Today is the last day for this sale in Target, better go grab one as you can return easily to Target if you'll not like it. Other stores honer this price too, such as Walmart, Staples and Fry's etc.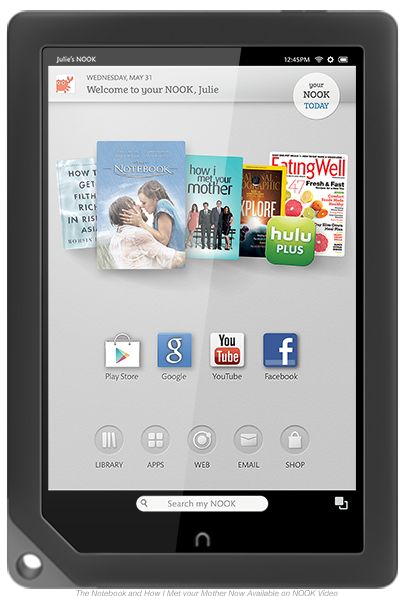 The whole point is about its screen, 1920 x 1280, truly HD, almost retina and very close to iPad's 4:3 ratio, 1.5 vs. 1.33. Almost all Android tablets are 1.77 or 1.6 - way too ugly long.
It plays flawlessly the AVCHD (mts) 1080p video from my Panasonic
G5
camera, using DicePlayer. The super high resolution and good ratio, plus microSD slot, make it good for photos viewing too. A good company to digital cameras, for examining photos and video on the road.
It's slightly lighter and smaller than iPad, perfect size to read full web pages without scrolling and zooming. No any camera though.
Posted this article on Nook HD+.
[update] I initially bypassed the OOBE and did not register. Touchscreen was not responsive, sometimes. I then did a factory reset and went through the initial registration process. It got automatically updates twice, to V2.1 which added Google apps including Play Store etc. Now very smooth.
The only app that does not work is CNTV full version (not the CCTV version which is garbage). But I've found something even better - W. TV 手机电视:
https://play.google.com/store/apps/details?id=com.rumtel.mobiletv&feature=related_apps#?t=W251bGwsMSwyLDEwOSwiY29tLnJ1bXRlbC5tb2JpbGV0diJd